Check out this amazing and heart-warming story:
It all began when five year old Jude Steffans noticed his dad was sleeping in a bit later than usual, so he went to wake him up.
At this point he realized something was seriously wrong.
It turned out Jude's dad – who suffered from type 1 diabetes – had gone into insulin shock.
But five year old Jude acted quickly.
He immediately started feeding his dad sugar from a juice bag, then got more juices from the refrigerator to give his dad even more sugar.
Jude then found the phone and called for help, but by the time help arrived his dad was already saved.
This boy is now a hero to his dad.
Why don't you be a hero too?
You too can be a hero if you learn first aid.
Maybe you have diabetic relatives who could pass out when you are with them. Or diabetic friends. Or anyone at all.
What would you do? You wouldn't want them to die would you?
Learning first aid will teach you exactly what you need to do to save their life, and more.
Why don't you learn first aid?
It can be so simple to save a life once you know how, and that's why it's so important to learn first aid.
So if you haven't taken one of my first aid courses yet, then why not?
And if you've already completed my first aid courses, why aren't you spreading the word about this beautiful story and the importance of saving a life? The more people who know first aid the more lives can be saved.
Click here to view my upcoming CPR, AED and First Aid classes
This Months Bonus Drawing Winners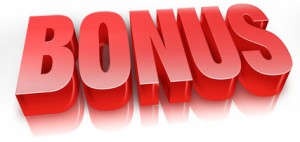 When you take one of my CPR/AED or First Aid certification classes or refer a new student to me, as a bonus I enter you to win a nice gift!
I hold a drawing every month and here is last months winner:
Mari Brainerd
You receive a FREE gift Certificate to Dutch Bros Coffee…congratulations!
I'll send your gift card to you in the mail so be watching 🙂

February Bonus Drawing:
Refer anyone or take any of my classes during the month of February and you'll be entered to win a gift certificate to…!
Upcoming Certification Classes
If you would like to register for any of my American Heart Association Adult, child & infant CPR/AED, or First Aid classes and want to be certified, or know of anyone who might…
Please see my upcoming classes or you can schedule a custom class.
I appreciate you as a student, client, and for referring new business to me!
Thanks for your trust,
Kelli Cline

"Making CPR Classes Fast, Efficient, Thorough & Fun!"
Please post your comments below: