A heart attack can happen at anytime.
Just ask Tony Gilyard:
Tony was in the middle of a church basketball game where everything seemed fine. That was, until he suffered a sudden heart attack.
Luckily for Tony, two of the other players reacted fast. They administered CPR and used an AED. And due to this quick reaction they got Tony's heart going again.
But here is the thing: they had an AED on hand to save Tony's life. If they didn't have an AED, Tony would have died.
This is scary when you think about it.
I believe it should be mandatory to have an AED on hand at all times. Whether it's at a church, sports stadium, workplace, school, or any other place, you never know when one might be needed to save someones life.
You can just ask Tony's wife, Rita. She was so pleased that Tony's life was saved (as expected), that she herself is spreading the word about the importance of AED's.
Would you like to learn how to save a life using an AED?

If you want to be able to save a life, you can take one of my upcoming first aid classes that will teach you CPR and AED. They are convenient, fun and affordable.
If you already do know how to use AED devices, then why don't you spread the word about the importance of AED's, just like Tonys wife?
As the video shows, heart attacks do happen, and AED's do save lives.
Please see my upcoming classes or you can schedule a custom class.
This Months Bonus Drawing Winners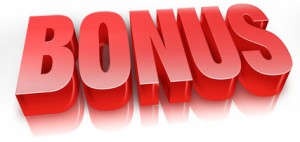 When you take one of my CPR/AED or First Aid certification classes or refer a new student to me, as a bonus I enter you to win a nice gift!
I hold a drawing every month and here is last months winner:
Bobby Corey
You receive a FREE gift Certificate to Dutch Bro's Coffee….congratulations!
I'll send your gift card to you in the mail so be watching


June Bonus Drawing:
Refer anyone or take any of my classes during the month of June and you'll be entered to win a gift certificate too!
Upcoming Certification Classes
If you would like to register for any of my American Heart Association Adult, child & infant CPR/AED, or First Aid classes and want to be certified, or know of anyone who might…
Please see my upcoming classes or you can schedule a custom class.
I appreciate you as a student, client, and for referring new business to me!
Thanks for your trust,
Kelli Cline

"Making CPR Classes Fast, Efficient, Thorough & Fun!"
Please post your comments below: