I love videos like this.
They show how fast the unexpected can happen and how important it is for you to know CPR and to have a defibrillator on hand at all times.
It was the last game of the high school football season and Jesse Wood had just scored his first ever touchdown!
It was a moment of celebration. A moment of pure joy. That is, until Jesse suddenly collapsed on the ground and later stopped breathing.
His two trainers acted fast.
One trainer ran to get the defibrillator, while the other began CPR, and through their first aid knowledge they brought Jesse back to life.
Jesse is now making a fine recovery. And do you want to know the best thing of all? Jesse still remembers his first touchdown!
Could you bring someone back to life?
This sort of training is standard for football trainers who are likely to encounter such life or death situations.
But what if you yourself encountered such a situation?
Would you be able to save a life if someone collapsed near you?
Most people wouldn't know what to do.
But just imagine that one day somebody collapsed around you, and you knew exactly what to do!
You'd be the only one who knew how to save this persons life.
Can you imagine how this would feel?
That's why it's so important for everyone to know first aid, which I can teach you in one of my courses.
And for those of you who've already done my first aid courses, please tell as many people as possible the importance of knowing what to do in emergency situations like these.
Click here to view my upcoming AED and First Aid classes
This Months Bonus Drawing Winners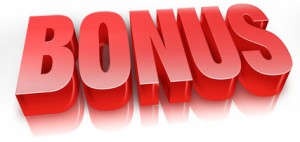 When you take one of my CPR/AED or First Aid certification classes or refer a new student to me, as a bonus I enter you to win a nice gift!
I hold a drawing every month and here is last months winner:
Ron Zimmerman
You receive a FREE gift Certificate to Dutch Brothers Coffee…congratulations!
I'll send your gift card to you in the mail so be watching 🙂

December Bonus Drawing:
Refer anyone or take any of my classes during the month of December and you'll be entered to win a gift certificate to Payless Shoes!
Upcoming Certification Classes
If you would like to register for any of my American Heart Association Adult, child & infant CPR/AED, or First Aid classes and want to be certified, or know of anyone who might…
Please see my upcoming classes or you can schedule a custom class.
I appreciate you as a student, client, and for referring new business to me!
Thanks for your trust,
Kelli Cline

"Making CPR Classes Fast, Efficient, Thorough & Fun!"
Please post your comments below: