In this months post I have some really interesting CPR information and inspiring stories about people saved by CPR.
I'll also announce last months bonus drawing winner at the bottom of the page!
How many people are saved by CPR in the USA every year?
According to the American Heart Association about 92,000 people! Wow. And only 32% of sudden cardiac arrests get CPR because most bystanders do not have training… Bottom line, CPR & AED's save lives.
There are so many proven statistics and facts on how CPR training definitely saves lives. The sad part is, the percentage of people that have CPR training is low. And statistically, the lives saved by CPR are those close to you. Your family members,  friends and neighbors.
I've given a link lower on this page to more really interesting CPR facts, including how to keep kids safe from the #1 causes of death in children.
Here are a few CPR stories I thought you would find inspiring:
Olivia Quigley
More than two-dozen first-graders were squealing and bouncing balls on a mid-February morning in the gym in an East Boston school when six-year-old Olivia suddenly collapsed. No one saw it coming. The little girl with the strawberry-blonde hair and no front teeth had been in perfect health. Robert, a PE teacher, rushed to the girl's side, only to feel her pulse fade away. He thought of his own young daughter, the same age, and got to work. Using their CPR training, Robert and fellow teacher Kathleen pumped the girl's tiny frame. It was an effort that doctors and emergency workers later credited with saving Olivia's life. Firefighters and emergency workers arrived shortly afterward and shocked the girl with a defibrillator. Olivia's heartbeat returned. Joe, Olivia's father, has been devoted ever since to CPR training and making sure AED's are placed throughout our communities. They have even had a save with an AED they worked to donate!
Terry Whitney
On an early Friday morning after Thanksgiving in 2007, Janet Whitney's husband Terry had a massive heart attack in their home. Terry, who was 52, had had no previous heart issues before. He had said he didn't feel well, and then collapsed on the floor. Fortunately, Janet's and Terry's daughter Erica was there when he collapsed. She called to family members for help, called 911, and immediately began performing CPR. Erica, then 22, had learned CPR in high school as part of lifeguard training. Terry survived his heart attack and saw Erica get married and is now enjoying life as a grandfather. He, Erica, and Janet speak passionately about the difference CPR made in their lives.
Jeffrey Hall
After receiving hands-on CPR training at school, Jeffrey Hall knew exactly what to do when he saw that his little brother, Skylar, was not breathing. He had been playing in the pool, his mother turned her back for a couple minutes to answer a call, and when she came back Skylar was drowning. Hearing his mother's screams, Jeffrey ran to see what had happened. Once he saw Skylar, he immediately started performing CPR as he was taught in school. Cookeville is one of a few cities in Tennessee that requires hands-on CPR certification as a graduation requirement. Skylar Hall is alive today because Jeffrey knew how to correctly administer CPR.
Annette Adamczak
Two years ago, high school student Emily Rose Adamczak was at soccer practice, when she collapsed and went into Sudden Cardiac Arrest. It was more than 5 minutes before she received CPR. Emily's mom Annette wonders if her life could have been saved and has vowed to try to make sure no other family suffers the same tragedy. Tirelessly, she has worked with partners and the AHA to train people in CPR. She now is focused on CPR in Schools. She recently made sure all 400+ students at Akron High School have been trained in CPR and how to use an AED.
Dr. Tina Bozeman
Students at Martin Luther King Magnet High are receiving life-saving, hands-on CPR training from Dr. Tina Bozeman due to a grant. Dr. Bozeman feels that hands-on training helps her students feel more confident and prepared to deliver CPR in an emergency situation. The AHA is striving to make this type of hands-on training a graduation requirement for every high school. This training offered by Dr. Bozeman is part of the high school Lifetime Wellness curriculum.
Great stories huh!?
You could be called upon to administer CPR to someone today. And because you've been through one of my classes, you will do awesome. One of the reasons I send out this information every month is to help keep CPR and what you've learned on your mind.
This Months Bonus Drawing Winners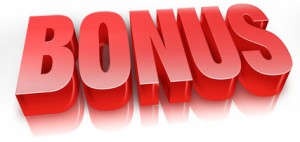 When you take one of my CPR , First Aid or AED certification classes or refer a new student to me, as a bonus I enter you to win a nice gift!
I hold a drawing every month and here is March's winner:
Tashia DeCoteau
You receive a FREE Lunch at Kauffman's Market… Congratulations!
I'll send your gift card to you in the mail so be watching 🙂
April Bonus:
Refer anyone or take any of my classes during the month of April and you'll be entered to Win a "GrandScapes Nursery & Landscaping Gift Certificate!" If you haven't been there yet, you are missing out! They have a great selection of just about anything you need to make your property look sharp… on the right about 1/2 mile past WalMart heading towards Cove on Island City Blvd.
Upcoming Certification Classes
If you are up for re-certification or would like to get any of my American Heart Association CPR (adult & infant), AED, First Aid training or Health Care Provider certification (or know of anyone who might!)…
Please see my upcoming classes or you can schedule a custom class.
I appreciate you as a student, client, and for referring new business to me!
Thanks for your trust,
Kelli Cline

"Making CPR Classes Fast, Efficient, Thorough & Fun!"
P.S. Here's a link to More CPR Facts for Adults and Children
Please post your comments below: