A high school student saves this mans life with CPR… and then check out what happens with his wife:
Men & Women heart attacks can be different. Do you know what to look for?
Take 10 minutes here and find out. You may save someone's or your own life as a result.
Some heart attacks are sudden and intense where no one doubts what's happening.
But most heart attacks start slowly, with mild pain or discomfort. Often people affected aren't sure what's wrong and wait too long before getting help.
Here are signs that can mean a heart attack is happening:
Most heart attacks involve discomfort in the center of the chest that lasts more than a few minutes, or that goes away and comes back. It can feel like uncomfortable pressure, squeezing, fullness or pain.
Discomfort in other areas of the upper body
Symptoms can include pain or discomfort in one or both arms, the back, neck, jaw or stomach.
Shortness of breath with or without chest discomfort.
Other signs may include breaking out in a cold sweat, nausea or lightheadedness.
Women's symptoms may be different
As with men, women's most common heart attack symptom is chest pain or discomfort. But women are somewhat more likely than men to experience some of the other common symptoms, particularly: shortness of breath, nausea/vomiting, back or jaw pain, pressure or pain in the lower chest or upper abdomen, dizziness, lightheadedness or fainting, upper back pressure or extreme fatigue.
Even when the signs are subtle, the consequences can be deadly, especially if the victim doesn't get help right away.
"I thought I had the flu"
Even though heart disease is the No. 1 killer of women, women often chalk up the symptoms to less life-threatening conditions like acid reflux, the flu or normal aging.
Nieca Goldberg, M.D., medical director for the Joan H. Tisch Center for Women's Health at NYU's Langone Medical Center states: "They do this because they are scared and because they put their families first.  There are still many women who are shocked that they could be having a heart attack."
If you have any of these signs, don't wait more than five minutes before calling for help. Call 9-1-1 and get to a hospital right away.
I've given a link at the bottom of this page for more "Warning Signs of a Heart Attack" information.
Last 3 Months Bonus Drawing Winners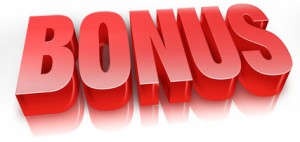 When you take one of my CPR , First Aid or AED certification classes or refer a new student to me, as a bonus I enter you to win a nice gift!
I hold a drawing every month, but I've been swamped. We've been giving classes in La Grande, Pendleton, Baker City, Wallowa Lake, Walla Walla,  Weiser, Caldwell, Boise… I've put more miles on my car this summer than ever! I'm loving it though…
So, here are the last 3 months winners:
May: Katherine Blake (Baker City) – Gift Cert to Subway
June: Ryan Hill (La Grande) – Gift Cert to Quiznos
July: Ami Tracy (Boise) – Gift Cert to Baja Fresh
Congratulations!
I'll send your gift cards to you in the mail so be watching 🙂
August & September Upcoming Bonus Drawing:
Refer anyone or take any of my classes during the month of August or September and you'll be entered to win a " 1 Month FREE Membership to Grande Ronde Fitness in La Grande!"
Thank you to Cory & crew down at Grande Ronde Fitness! Grande Ronde Fitness is offering some great classes and programs to get you in shape and keep you there. They also have a newly renovated heated swimming pool for the upcoming winter months. See more of what Grande Ronde Fitness can offer you here…
Upcoming Certification Classes
If you are up for re-certification or would like to get any of my American Heart Association CPR (adult & infant), AED, First Aid training or Health Care Provider certification (or know of anyone who might!)…
Please see my upcoming classes or you can schedule a custom class.
I appreciate you as a student, client, and for referring new business to me!
Thanks for your trust,
Kelli Cline

"Making CPR Classes Fast, Efficient, Thorough & Fun!"
P.S. Here's a link to More Info on "Warning Signs of Heart Attack".
Please "Like", Share & post your comments below!