How would you like to save a life?
This short video just goes to show the importance of AED training:
While in Biology class 17 year old Abbiskek Chintapalli suffered a life threatening situation. He collapsed onto the floor and his heart began beating too quickly to bring blood to the rest of his body. Everyone was panicking and his teacher thought he was having a seizure.
Luckily for him an AED was run into the classroom by a custodian, and using their AED training, the nurses were able to save his life.
But just imagine what this guys fate would have been had no one known how to use an AED?
Or better still, imagine you were there and you did know how to use an AED?
You alone could be the one to save this guys life!
And do you want to know something scary?
Not all schools in the United states have AED's, and if Abbiskek had of been in one of those schools, he probably would have died.
This is something that must be changed. It should be mandatory to place AED's in schools all around the country.
It only needs to save one life to make it all worthwhile.
So for those who have previously taken my courses I hope this emphasizes the importance of knowing how to use an AED. I hope you now know that your AED training can indeed save lives.
And for those who haven't taken my classes then what are you waiting for? A human life is too precious to waste.
Click here to view my upcoming AED and First Aid classes
This Months Bonus Drawing Winners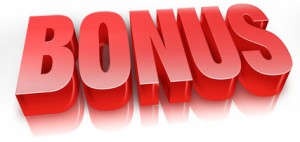 When you take one of my CPR/AED or First Aid certification classes or refer a new student to me, as a bonus I enter you to win a nice gift!
I hold a drawing every month and here is last months winner:
Gladys McKeever
You receive a FREE gift Certificate to Dutch Bro's Coffee….congratulations!
I'll send your gift card to you in the mail so be watching 🙂

March Bonus Drawing:
Refer anyone or take any of my classes during the month of March and you'll be entered to win a gift certificate to…!
Upcoming Certification Classes
If you would like to register for any of my American Heart Association Adult, child & infant CPR/AED, or First Aid classes and want to be certified, or know of anyone who might…
Please see my upcoming classes or you can schedule a custom class.
I appreciate you as a student, client, and for referring new business to me!
Thanks for your trust,
Kelli Cline

"Making CPR Classes Fast, Efficient, Thorough & Fun!"
Please post your comments below: