Sudden Cardiac Arrest is a leading cause of death in the US. Only 7-9% people on average survive without CPR. Bystander CPR can double or triple this survival rate.
Currently, only about 30 percent of "out-of-hospital" sudden cardiac arrest victims receive any type of CPR. Most untrained bystanders hesitate to help a cardiac arrest victim.
Research has shown that when bystanders have CPR training, they are much more likely to take action:
Training of all high school students before graduation will add a million trained rescuers to the population every few years– making it more likely someone will be ready to help you or a loved one.
Those students will be ready, willing and able to act for many years to come, whenever they witness an emergency within the community.
Last school year, 36 states had a law or curriculum standard encouraging CPR training in schools- and a number of states are pursuing legislation this year.
In New York, for example, advocates, including paramedics, survivors, CPR instructors, and families of those affected by sudden cardiac arrest, are leading the charge to advance legislation that will ensure all students in the state receive CPR training prior to graduation.
We have also joined this cause and are offering discounted rates to high school or college students when you schedule CPR classes of 10 students or more. Simply contact me for details.
We are very excited to have recently worked with the La Grande High school, Cove Mennonite school, La Grande Head Start, OHSU nursing students and Oregon Dental School to CPR certify some students and staff.
Our goal is to help train the next generation of lifesavers – Students!
I think requiring CPR Certification Classes in schools is a great idea!
This Months Bonus Drawing Winners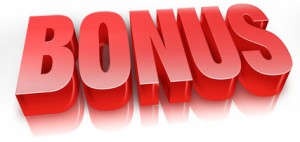 When you take one of my CPR , First Aid or AED certification classes or refer a new student to me, as a bonus I enter you to win a nice gift!
I hold a drawing every month and here are February's winners:
Scott Doren of Doren Tile & Stone
Carla Reinford of the new GrandScapes Nursery & Landscaping in Island City
You both receive a FREE Lunch at Quiznos… Congratulations!
I'll send your gift card to you in the mail so be watching 🙂
March Bonus:
Refer anyone or take any of my classes during the month of March and you'll be entered to Win a "Free Lunch at Kauffman's Market!" If you haven't eaten here yet, you are missing out! They also have a great selection of other healthy goodies and bulk foods… on the left just as you leave Island City towards Imbler.
Upcoming Certification Classes
If you are up for re-certification or would like to get any of my American Heart Association CPR (adult & infant), AED, First Aid training or Health Care Provider certification (or know of anyone who might!)…
Please see my upcoming classes or you can schedule a custom class.
I appreciate you as a student, client, and for referring new business to me!
Thanks for your trust,
Kelli Cline
"Making CPR Classes Fast, Efficient, Thorough & Fun!"

PS: What are your thoughts on CPR training in our schools?
Please post your comments below: