If you suffer a heart attack at work, you better hope your co-workers know CPR.
Luckily for Gene Rork this was exactly the case when he suffered a sudden heart attack on the job at his metal factory:
Gene's coworkers responded immediately. First his plant manager and another worker performed CPR. Second an AED defibrillator machine was rushed over. And because of all this Gene's life was saved.
How Important is knowing CPR to you?

This all goes to show the importance of knowing first aid and CPR.
A heart attack can happen anywhere at any time. It can happen to your co-workers, friends, family, or even a stranger.
In fact, Gene himself had just recently gone for a medical checkup and all was fine. But because his co-workers knew CPR Gene is still with us today and forever grateful, so much that he wants to learn first aid himself!
That's right. Someone saved Gene's life, and now Gene wants to save someone else's life.
Would you like to be able to save a life too?
It's great to be able to save someones life, and you can too if you take one of my fun first aid courses. Details are below.
Have you already taken my courses? Then you can spread the word about how important it is to know first aid – you only need to help save a single life to make it all worthwhile.
As for Gene, he returned to work just two weeks later and his co-workers are ecstatic to see him back alive and well. It's just great to see the happiness that first aid knowledge can bring when you save someones life.
Click here to view my upcoming AED and First Aid classes
This Months Bonus Drawing Winners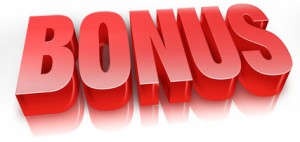 When you take one of my CPR/AED or First Aid certification classes or refer a new student to me, as a bonus I enter you to win a nice gift!
I hold a drawing every month and here is last months winner:
Josh Shoemaker
You receive a FREE gift Certificate to Dutch Brothers Coffee…congratulations!
I'll send your gift card to you in the mail so be watching 🙂

January Bonus Drawing:
Refer anyone or take any of my classes during the month of January and you'll be entered to win a gift certificate too!
Upcoming Certification Classes
If you would like to register for any of my American Heart Association Adult, child & infant CPR/AED or First Aid classes and want to be certified, or know of anyone who might…
Please see my upcoming classes or you can schedule a custom class.
I appreciate you as a student, client, and for referring new business to me!
Thanks for your trust,
Kelli Cline

"Making CPR Classes Fast, Efficient, Thorough & Fun!"
Please post your comments below: