If you've been through one of my CPR classes, you know how important knowing infant CPR is. I cover this skill extensively.
This quick, true, inspiring story is an incredible example of why…
Enjoy!
Realize that you could be called upon to help save an infants life. Studies show it would be someone close to you.
Do you remember infant CPR? If not, I've placed a link near the bottom of this page for a refresher! Or, simply call me for a free refresher class (previous students can sit in for free refreshers between certifications.)
If you haven't taken one of my classes, what are you waiting for?!
Please be sure to help spread the word to all your friends & family about how important it is to know CPR & AED skills. You could help save a life just by telling them. Please also tell them to call me for their class of course!
A CPR certification class would actually be a nice gift to give parents, babysitters or grandparents. Hint. Hint…
This Months Bonus Drawing Winners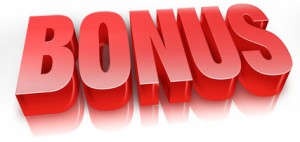 When you take one of my CPR , First Aid or AED certification classes or refer a new student to me, as a bonus I enter you to win a nice gift!
I hold a drawing every month and here is April's winner:
Eric Johnson
You receive a FREE Gift Certificate to GrandScapes Nursery & Landscaping… Congratulations!
I'll send your gift card to you in the mail so be watching 🙂
May Bonus:
Refer anyone or take any of my classes during the month of May and you'll be entered to win a " Quizno's Gift Certificate!"
Upcoming Certification Classes
If you are up for re-certification or would like to get any of my American Heart Association CPR (adult & infant), AED, First Aid training or Health Care Provider certification (or know of anyone who might!)…
Please see my upcoming classes or you can schedule a custom class.
I appreciate you as a student, client, and for referring new business to me!
Thanks for your trust,
Kelli Cline

"Making CPR Classes Fast, Efficient, Thorough & Fun!"
P.S. Here's a link to a quick Infant CPR Refresher Page. Also, if you'd like a free refresher class please call me.
Please post your comments below: