This video is a tragic story, but still highlights the importance of CPR and first aid:
A surfer at Huntington Beach was found drowned in the water by another swimmer, and the life guards were called.
The lifeguards reacted quickly.
First, they tried CPR and mouth to mouth resuscitation, but it wasn't working in this instance. They then put him on a backboard to transport him to advanced care.
Unfortunately, the man did not make it. He had swallowed too much water and died a few days later.
But these lifeguards were all well trained as you see in the video. They did all they could to save his life using CPR, and if there was any chance this man could have survived the ordeal he most definitely would have.
Plus, it was a high pressure situation.
What would you have done in such a situation?
You never know when you'll face a situation like this. But when you do, you'll want to be equipped with the skills to handle it.
This video was a real life situation of using CPR in an emergency, and even though this man died, CPR does save lives.
If you've already taken my courses, then please share this video and tell as many people as you can about how important CPR and first aid are.
If you haven't taken any of my courses, then click here to view my upcoming CPR and First Aid classes
This Months Bonus Drawing Winners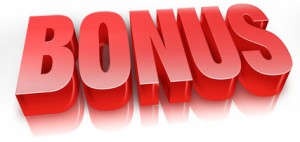 When you take one of my CPR/AED or First Aid certification classes or refer a new student to me, as a bonus I enter you to win a nice gift!
I hold a drawing every month and here is last months winner:
Pat D Ykhuizen
You receive a FREE gift Certificate to Dutch Bro's Coffee….congratulations!
I'll send your gift card to you in the mail so be watching


April Bonus Drawing:
Refer anyone or take any of my classes during the month of April and you'll be entered to win a gift certificate too!
Upcoming Certification Classes
If you would like to register for any of my American Heart Association Adult, child & infant CPR/AED, or First Aid classes and want to be certified, or know of anyone who might…
Please see my upcoming classes or you can schedule a custom class.
I appreciate you as a student, client, and for referring new business to me!
Thanks for your trust,
Kelli Cline

"Making CPR Classes Fast, Efficient, Thorough & Fun!"
Please post your comments below: