CPR & Sudden Cardiac Arrest (SCA) Facts
Anyone can learn CPR – and everyone should! Sadly, 70 percent of Americans may feel helpless to act during a cardiac emergency because they either do not know how to administer CPR or their training has significantly lapsed.
This alarming statistic could hit close to home, because home is exactly where 80 percent of cardiac arrests occur. Put very simply: The life you save with CPR is mostly likely to be someone you love.
Why Learn CPR?
Cardiac arrests are more common than you think, and they can happen to anyone at any time.
Nearly 383,000 out-of-hospital sudden cardiac arrests occur annually, and 88 percent of cardiac arrests occur at home.
Many victims appear healthy with no known heart disease or other risk factors.
Sudden cardiac arrest is not the same as a heart attack.
Sudden cardiac arrest occurs when electrical impulses in the heart become rapid or chaotic, which causes the heart to suddenly stop beating.
A heart attack occurs when the blood supply to part of the heart muscle is blocked. A heart attack may cause cardiac arrest.
Who You're Most Likely to Save with CPR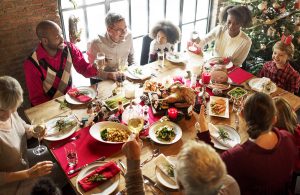 The life you save with CPR is mostly likely to be a loved one.
Four out of five cardiac arrests happen at home.
Statistically speaking, if called on to administer CPR in an emergency, the life you save is likely to be someone at home: a child, a spouse, a parent or a friend.
African-Americans are almost twice as likely to experience cardiac arrest at home, work or in another public location than Caucasians, and their survival rates are twice as poor as for Caucasians.
Why Take Action?
Failure to act in a cardiac emergency can lead to unnecessary deaths.
Effective bystander CPR provided immediately after sudden cardiac arrest can double or triple a victim's chance of survival, but only 32 percent of cardiac arrest victims get CPR from a bystander.
Sadly, less than eight percent of people who suffer cardiac arrest outside the hospital survive.
The American Heart Association trains more than 12 million people in CPR annually, to equip Americans with the skills they need to perform bystander CPR.
Please feel free to contact me with any other questions you may have!
View Upcoming ClassesSchedule Custom Class

More CPR Facts:
– About 92,000 people are saved by CPR in the US each year. (according to AHA)
– Studies have shown that memory of CPR skills and knowledge tends to deteriorate as early as three months after training, even among highly trained professionals — including doctors, nurses, and more.(according to the American Heart Association)
– Accidental injuries, including choking and drowning, are the leading cause of death in children and send over 16 million kids a year to the emergency room.
CPR Time Line
0-4 mins. – brain damage unlikely
4-6 mins. – brain damage possible
6-10 mins. – brain damage probable
over 10 mins. – probable brain death
CPR saves lives. Statistics show that the earlier CPR is initiated, the greater the chances of survival. In fact, 100,000 to 200,000 lives of adults and children could be saved each year if CPR were performed early enough.(according to the American Heart Association estimates)
Some of the common causes of "sudden death" that may require CPR include:
Choking
Drowning
Heart Attacks
Severe Allergic Reactions
Electric Shock
Drug Overdose
– Cardiopulmonary Resuscitation (CPR) consists of mouth-to-mouth respiration and chest compression. CPR allows oxygenated blood to circulate to vital organs such as the brain and heart. CPR can keep a person alive until more advanced procedures (such as defibrillation – an electric shock to the chest) can treat the cardiac arrest. CPR started by a bystander doubles the likelihood of survival for victims of cardiac arrest. It was invented in 1960.
Choking facts
– More than 90% of deaths from foreign object occur in children younger than 5 years old; 65% of them are infants! (AHA)
– In 2000, 160 children ages 14 years or younger died from an obstruction of the respiratory tract due to inhaled or ingested foreign bodies. Of these, 41% were caused by food items and 59% by nonfood objects (CDC ).
– Candy was associated with 19% of all choking-related emergency department visits by children ages 14 years or younger; 65% were related to hard candy; and 12.5% were related to other specified types of candy (chocolate candy, gummy bears, gum, etc.). (CDC )
– For every choking-related death, there are more than 100 visits to U.S. emergency departments. In 2001, an estimated 17,537 children 14 years or younger were treated in U.S. emergency departments for choking episodes. (CDC )
– Liquids are the most common cause of choking in infants, whereas balloons, small object and hard food are in children (AHA)
– Coins were involved in 18% of all choking-related emergency department visits for children ages 1 to 4 years. (CDC)
– In 2001, 10.5% of children treated in the emergency department for choking episodes were admitted to the hospital or transferred to a facility with a higher level of care. (CDC)
More information: Choking, Suffocation and Strangulation Prevention for Children
Drowning facts
In 2005, of all children 1 to 4 years old who died, almost 30% died from drowning. Although drowning rates have slowly declined, fatal drowning remains the second-leading cause of unintentional injury-related death for children ages 1 to 14 years.
Drowning isn't seasonal; it occurs year round, 70% of the time within homes
Children can drown in as little as 1 inch of water.
Drowning victims who are rescued from the water need CPR immediately… before the paramedics arrive. It can prevent brain damage and be the difference between life and death. (NSKC )
More information: Drowning & Prevention for Children